Becoming a regular online poker player is now, more than ever, an option that is available to many. It is possible to make money and increase your bankroll by playing online poker. However, as with any job, it takes dedication and effort to learn to master the game and its mathematics and form a strategy that allows you to win. In this article we want to explain 10 tips for playing online poker that you should always keep in mind if your idea is to turn this card game into a source of extra income. With these poker strategies you will be able to start your tournament career and slowly evolve to become one of the good guys. Pay attention to what we explain below!
Tips for playing online poker: learn how to manage your bankroll
If you want to know how to be the best at poker, the first thing you need to learn to do is to manage your bankroll. Managing your bankroll will help you to avoid going broke and to be able to progressively evolve as you level up. You must keep in mind, however, that in poker there are always bad streaks, so your bankroll must be prepared to overcome them, both at long tables -or full rings- and at short tables -or shorthanded-. It is essential to determine how many buy-ins your budget should have in relation to the buy-in price at the cash game table, but you also need to know how many tickets are available for a tournament in order to survive without going broke.
It is also vital that you have a dedicated budget for your bankroll, which will avoid negative consequences. This will not only reduce your stress by having a separate poker budget, but will also allow you to keep more control of your playing data. Our recommendation is that you don't get obsessed with the results and if you don't see it clearly, pass on the bet.
Tips for playing online poker: calculating outs and odds
One of the most important figures in poker mathematics that you need to know is the outs and odds. It is essential that you learn how to calculate them in order to shape your plans during a game. Outs correspond to the cards in the deck that help you improve your hand and are likely to win you the pot. Odds, on the other hand, have to do with the odds that we have to improve our hand. First the outs are calculated and then the odds are calculated.
How to play online poker: few hands to start with
It is easy to make the mistake of playing too many hands when you are starting out in the world of poker. Until you have your strategy in place, we recommend that you play few hands at the start (tight), this will give you a great advantage over those who play aggressively (aggressive). Your decisions will be much easier to make post-flop. In addition, this poker strategy will help you to reduce the number of times you put money in the pot when you have a superior opponent. A tight strategy allows you to assess when your opponents have beaten you or when the stakes are too high to continue playing, as well as to choose the right starting hands and know when they are no good.
Online poker tips: position
This is probably the most important concept in games like Texas Hold'Em. Position is determined by the dealer button, as well as the Big Blind and Small Blind. You have to take advantage of the dealer's advantage and also of bad positions with controlled initiatives.
How to play online poker: the aggressive strategy
Being aggressive in poker means that you know when you have a strong hand and when you should go all-in. It is recommended that you bet big and don't slowplay to make your opponents think you have a weak hand, as you will lose a lot of opportunities. The size of your raises will also be determined by the stage of the tournament. When the antes are not yet in, you should raise about three or four big blinds (BB) as long as you are the first to speak. Once the antes have arrived, the strategy to follow can be to continue to raise to 2.5 BB and when you feel you have secured your prize, reduce it to 2 BB.
Strategies for playing poker: 20 call rule
As a general rule, it is correct to pay a raise with pairs when the raiser's raise multiplied by 20 is less than the effective stack – these are compared to the raiser's stack with the raiser paying the raise. Hand pairs are a great opportunity to win big pots with small investments. When paying to see the price, however, it should be no more than 5% of your chip stack, which means that you should have 20 times as many chips left after you do so – and the bettor's stack should be similar.
Online poker tips: analyse your competitors
To answer how to play online poker effectively, it is also important that you analyse your competitors and what their moves are in order to decipher the strategy they are adopting. Also, many applications offer you rankings with data on the types of tournaments they play, the duration of the tournaments, their rankings… Knowing your competitors will give you a better chance of winning. We recommend that you pay attention to the percentage of times each player bets before the flop and from which positions. Also look at the post-flop bets they make – when other players see their initial bet. Also, analyse whether they are able to bet on all three streets or abandon their aggressiveness – even if they are bluffing. Over time you will learn to decipher how each player behaves.
Tips for playing online poker: make notes
Writing down notes will help you to decipher your opponents, but also to be able to improve your strategy by knowing your outs and odds, or to know what moves to make based on what has happened. This trick for playing online poker is a great help – something you can't do with live poker.
How to be the best at poker: don't bluff too much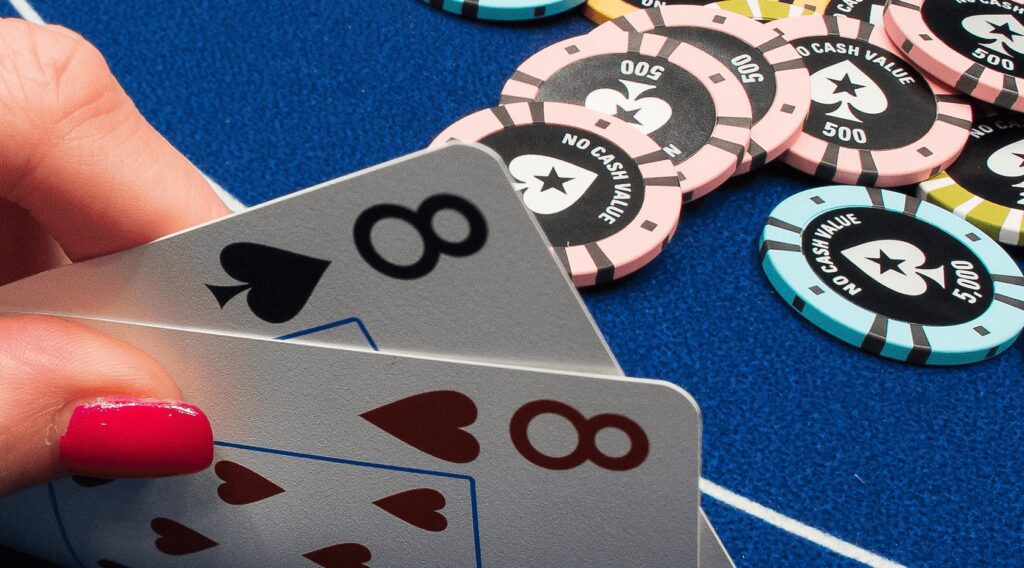 Yes, it's true, one of the most prominent features of poker is trying to bluff your opponents and it's one of the tricks in online poker that is also used via chat, creating uncertainty by waiting between bets or raising. However, one must know one's limits and bluff as far as one can. When it comes to bluffing, it is better to make a multitude of small bluffs with a high chance of success than to play all or most of your stack on one street and cross your fingers that your opponents fold.
Online poker tips: close tables to focus your attention
Last but not least, we recommend that if you are playing at several tables and one of them has reached a big pot, you should close the other tables to focus your attention on the last one. This way you will be able to concentrate better on the important one and go for a bigger pot that will probably exceed the total profit of all the other tables you are playing at.