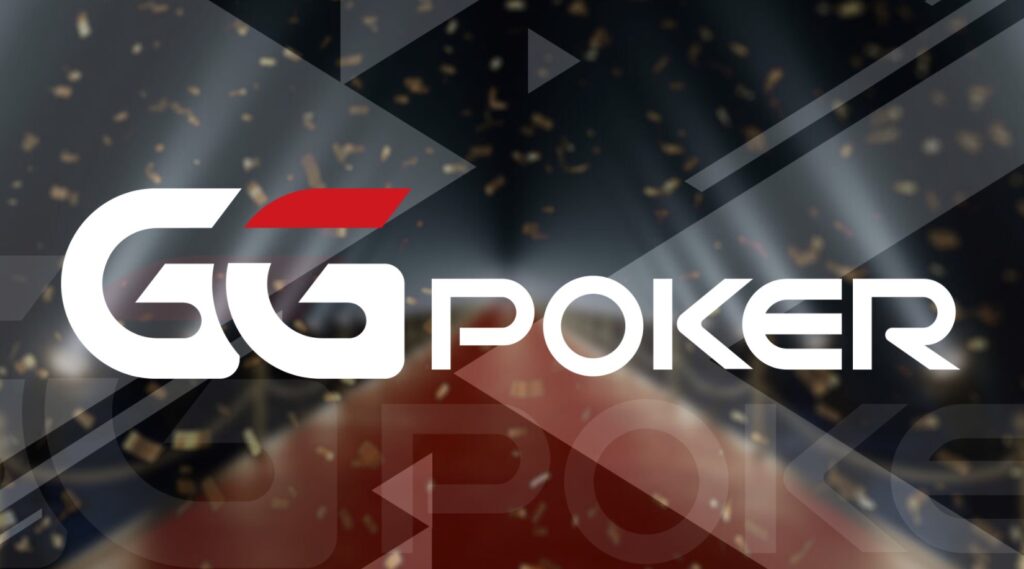 Advantages of playing at GGpoker
GGpoker has now become one of the most popular choices for poker players from all over the world. In addition, it has recently opened its traffic to European players, although it is not yet available to residents of Spain. It is one of the sites with the most options to find the most popular games in the industry, and GGpoker is the flagship of the GGNetwork network, which is experiencing a tremendous growth in the industry.
And it is not surprising that GGpoker has become so popular, especially if we take into account the many advantages that this website offers to its players. GGPoker has its own rakeback system that guarantees up to 60% for players with a higher level, but it also offers a wide variety of games, the possibility of playing at any time, low commissions, a unique software with an excellent gaming experience and a wide participation of players of all types -although predominantly those with a low level due to the fact that it is still expanding-, among others.
When talking about GGpoker we are talking about guaranteed entertainment with action 24 hours a day, 7 days a week. At GGpoker players from all over the world are waiting for you to share the experience with you.
The advantages of GGpoker
There are many reasons why this poker site has become a reference. Its great promotions, its high rakeback percentage, the variety of games, the 24/7 full tables and the thousands of players -predominantly low level- are part of the main reasons to join this provider. At 1STPOKERNETWORK we are affiliates of GGpoker, therefore, to all the advantages we explain below, we add the benefits of having more for less as we compensate you with our own reward system. You will have the possibility to accumulate points to exchange for prizes and rewards of all kinds, among others.
GGPoker Fish Buffet

The fantastic rakeback program offered by this website is based on its exclusive system known as Fish Buffet. All players playing on this site will start at the Plankton entry level which offers 15% rakeback, approximately. Poker players – and casino players as well – receive Fish Points based on the amount wagered, usually 100 points for every dollar of rake. As you increase your level (in total there are 8 ranks distributed in 25 levels) the rakeback will increase up to an important 60%. However, these challenges have only one requirement: time. In any case, if you do not meet the minimum Fish Points required in the time set for your rank, nothing happens, you will not be left at zero, but you will be given a reward equal to 10% of the Fish Point overdue. Keep in mind that as players level up in the Fish Buffet ranks, they can move up to the available Platinum ranks, which grant a fixed reimbursement that depends on the points accumulated during the week.
Variety of poker games and tournaments 24/7
Both the games and the poker tournaments are very varied. In addition, they have a large number of promotions that are updated periodically. We find different variants, modalities and exclusive games such as NHL, PLO, 6+ Hold'em, All-in or Fold, MTT, Card Squeeze, Spin & Gold, Short Deck, Rush & Cash, fast poker… Players from all over the world participate in them.
Multi-table tournaments: There are a number of tournaments that take place every day of the week at GGPoker, such as the Daily Red, Daily Blue and Daily Green multi-table tournaments, as well as bounty hunters and freerolls or omaholic… In poker tournaments, in general, online sites usually charge 10% in fees, while at GGpoker the price is only 5%. In addition, there is up to $100,000 guaranteed every day.
Cash Games Tournaments: Only 6-Max is offered within the limits of NL10 to NL5000. Generally, the average amount of players is usually 500, plus the rake is only 5%.
Special tournaments: Such as the Good Game Series, which consists of a tournament that takes place on a one-time basis and has important prizes. In the last edition a total of $50M was distributed; also the GGMasters, which are special tournaments held every Sunday -and the satellite tournaments derived from it-; the High Roller, the exclusive tournaments…
Excellent software and functional mobile App
The software of this poker site is one of the most modern that we can find today, as well as the most complete, since it has all the essential features to enjoy a proper poker experience. It offers a high level of security, fast and secure payments, variety of games and much more. It should also be noted that it adapts perfectly to all operating systems, including macOS.
As for the mobile application, it should be noted that its interface is perfectly designed and is very functional and practical. Players can play from any modern device, and they can also play simultaneously on up to four tables thanks to the new multi-table feature. The application must be downloaded from the GGpoker website (it is available for iOS and Android).
PokerCraft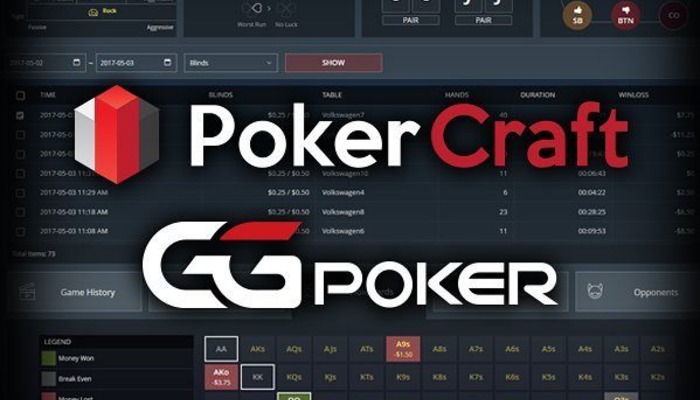 PokerCraft is an integrated tool that serves to know your analytics and to see the results. Of course, GGpoker prohibits any assistance that can help players gain an advantage at the table, but these statistics are personal and serve to analyze the plays later. This tool also allows you to download your hand history and upload it to Holdem Manager or Poker Tracker.
Protect your hand with All-In Insurance
The GGPoker site also offers the possibility to protect your hand. This feature is available when the player goes All-In as a favorite against another player and meets certain criteria, for example, a high degree of favoritism to win the hand and other issues. In these cases, an All-In insurance is offered against the next card dealt. If you go All-In on the flop, the insurance is offered initially on the turn, but if you go All-In on the turn, the insurance is offered on the River.
Other advantages of playing with GGpoker
We have already seen that GGpoker has a lot of advantages. However, there are also a number of other points in favor of playing at GGpoker: the level of players is usually rather low – which is a good opportunity for both experienced and inexperienced players -, there is a great variety of additional promotions, the commissions are low and there is a VIP program, such as a special rewards system.